Time to Sleep
Like Never Before
Watch the videos below to learn how you're about to get the best night's sleep of your life.
Unmatched Side Sleeping Comfort
Game Changing Innovations
Performance
Through Comfort
Professional athletes, health and fitness experts alike all rely on their SONUs to improve recovery, breathing and quality of sleep every night. The result is better rejuvenation and performance every day. Watch these featured reviews and see how SONU helps them all in different ways...
THE COMPLETE GUIDE
Learn about the reasons we created this unique sleep system, how your old mattress falls short, and the game changing benefits that you'll enjoy every day with a SONU.
Read this informative article and others on our blog,
Comfort & Slumber
, by The SONU Editorial Team.
"The SONU mattress allows for dramatic improvement in ergonomic support, resulting in better sleeping patterns, and an increase in the patient's comfort and overall wellbeing."
- Dr. James Hogan
Chiropractic Physician
Los Angeles, California
Read more about Dr. Hogan and how The SONU Sleep System can help you in the same ways as his patients.
The SONU Comfort Insert fills in one side of the Comfort Channel, making the SONU Sleep System more akin to a flat mattress, but still with give for your shoulders. This versatility can be helpful for many scenarios including couples who sleep differently from one another (e.g. a side sleeper and a back sleeper) and for those who simply prefer less space in the Comfort Channel.
Get The Best Sleep Of Your Life
Join the Side Sleepers' Revolution and gain access to deals, tips & updates...
Prepare for comfort you never thought possible. The SONU Sleep System reduces pressures in a way that will rejuvenate you every night. No other mattress even comes close.
Real Customers,
Real Reviews
Shoppers and their reviews verified by Fera.ai
| | | |
| --- | --- | --- |
| | | |
| | Other Mattresses | The SONU Sleep System |
| Pressure on Arms, Shoulders & Neck | | |
| Immersive Support System | | |
| Improved Breathing | | |
| Pressure Relief | | |
| Ergonomic Support | | |
| | | |
Purchasing Is
Easier Than Ever
AS LOW AS
AS LOW AS
AS LOW AS
$

0No Money down*

$

84

/mo

For 36 months*
0

%

APR financing*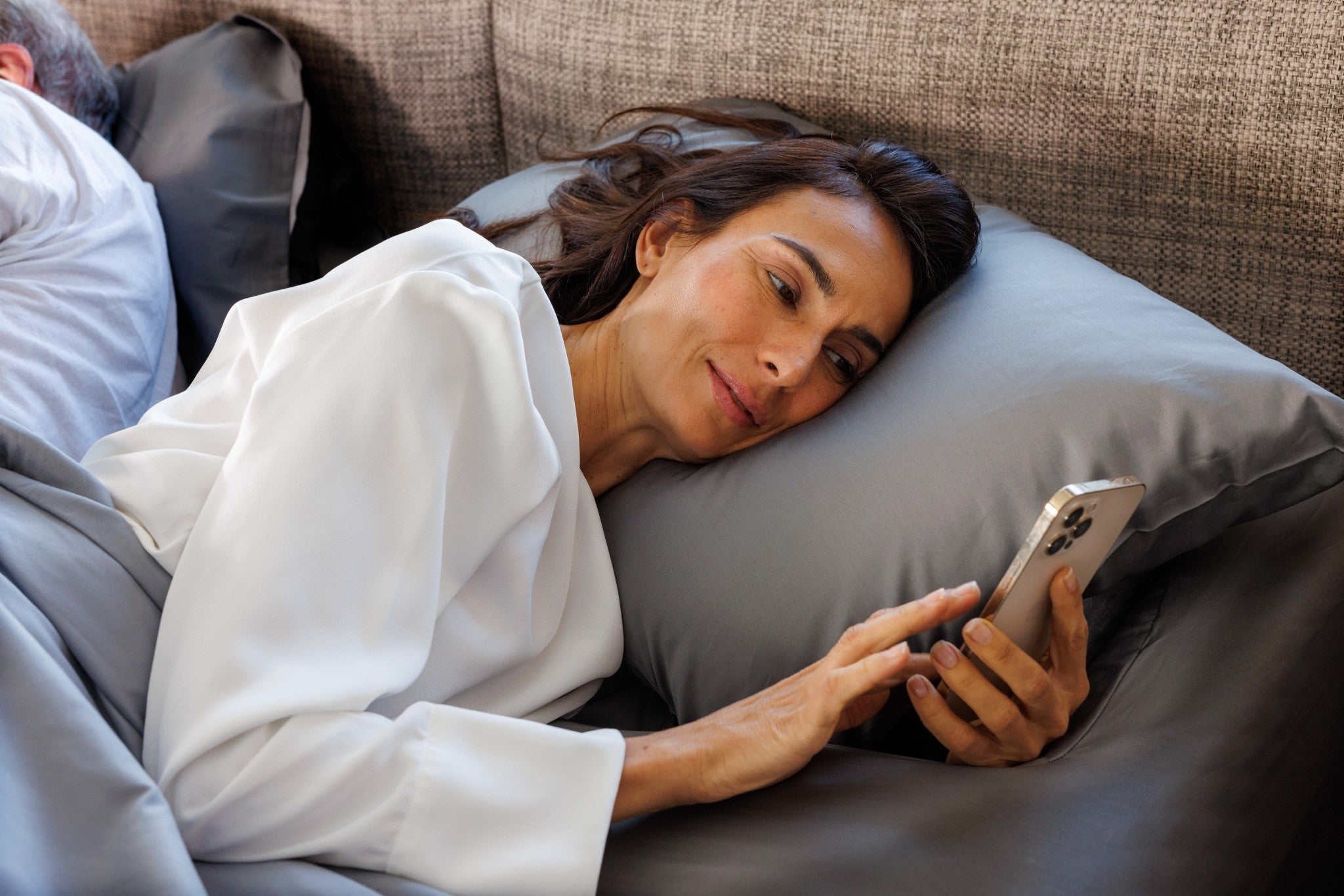 Prequalify In Minutes

Complete a quick application that won't affect your credit score.

See The Numbers

Simple monthly payments and no hidden fees.

Finally Get Better Sleep

Access the benefits of owning a SONU and start sleeping like never before.
★★★★★
"We purchased a SONU with 0% interest. It was easy and we're glad we did it as we're now sleeping better than ever."
Benjamin S.
The SONU Sleep System was designed and developed in California, and is manufactured only in the United States - made with the highest quality materials and attention to detail for side sleepers everywhere.
* The SONU Sheets, Support Pillowcases and Mattress Protectors are imported products.
All other SONU products are made in the United States.
Frequently Asked Questions
Contrary to what some might believe, the Comfort Channel is not conducive to numbness or tingling in your arm. When a body part "falls asleep", as the saying goes, it is due to lack of circulation, or not enough blood reaching the body part. When your arm starts to tingle or loses feeling it is caused by a position you are in that is cutting off this necessary circulation that supplies oxygen to the nerves that run between your neck and your arm. Nerves have their own blood supply, so pressure on a nerve cuts off that blood supply and the nerve becomes starved for oxygen and shuts down. This happens often on traditional flat mattresses as you are forced to overextend your shoulders and arms into positions in which they are not meant to rest, which can cut off this circulation. While side sleeping on a flat mattress you are forced to apply unavoidable pressure on these body parts which results in the discomfort and lack of circulation that can cause this numbness. The SONU Sleep System's patented Comfort Channel design helps to greatly relieve these pressures on your arms, and with this relief comes improved circulation and reduced chances of numbness.
Some may look at the SONU design and believe that because your arms are below the rest of your body, you may have an increased risk of circulation issues or numbness. This is a common misconception, but is not the case - here's why. Your arms are naturally below your heart when you are upright, walking or sitting, throughout the day. Your arms never tingle in this position because they are receiving the correct amount of circulation. The Comfort Channel enables your arms to also rest below your heart, as if you were upright, resulting in your arms receiving the correct amount of circulation – which actually reduces the chances of circulation issues or numbness, compared to flat mattresses. We have designed the Comfort Channel system with all of this in mind. You will be impressed at the elevated level of comfort and truly deep sleep you will enjoy on your SONU, enabled in part by the improvement in circulation your body will experience.
For more information about the causes of circulation issues and numbness while sleeping, please visit:
https://www.sleepfoundation.org/physical-health/numbness-in-hands-while-sleeping
When we set out on this journey to create the world's first mattress for side sleepers that incorporates groundbreaking innovations unlike anything else on the market, we had to fight against the grain in an industry that hasn't changed much in decades - all while battling dramatically increased cost of goods, shortage of labor and supply chain delays caused in large part by the pandemic. Other companies selling traditional flat mattresses that consist of only a few parts, buy low quality goods in bulk and manufacturer their products overseas, while incorporating corner-cutting processes into their production. By vast contrast, we create each SONU Sleep System by hand, as our design requires 26 custom components, top quality materials and the highest level of detail at which we hold ourselves as a brand. Every SONU is assembled by our skilled technicians in our factory in California, then thoroughly inspected before we package with care and FedEx to your door. This is why our products have a higher price than some others on the market – everything about SONU is entirely unique and of the highest quality – and you feel these incredible advantages every night when you immerse into comfort. You will discover that no other mattress even comes close.
We've partnered with the financing company, Affirm, to be able to offer attractive monthly payment options. If this is something you're interested in, it is good to note that Affirm extends your timeline and drops your monthly payment amount when your total is above $3,000. For example, if you select a queen size SONU and want to get our advertised $84 per month, then add an accessory to your cart (a Top Pillow Deluxe or our Mattress Removal option perhaps) so your total is just above $3,000 – then you will see the monthly payment price decrease. Once everything looks good, proceed by checking out and selecting 'Affirm' when you get to the payment section.
We just know you'll be amazed with how our invention will transform your quality of sleep and rejuvenate you every night. We truly hope you join us and embark on a new chapter of comfort in your life.
Thank you so very much and sweet dreams,
The SONU Sleep Team
Back to top...
We are currently shipping mattresses within 3 to 5 days! SONUs are made-to-order, so on occasion it may take a little more time to get to you, as they're not sitting in a warehouse collecting dust. The mattress, once compressed, will ship directly to your door. You will be emailed a tracking number as soon as your order ships.
FedEx will deliver your SONU to your door, no signature required.
You can pair the SONU with any platform, box spring, bed frame or simply the floor, as long as the headboard area of the mattress is flush against a solid surface for support. We also highly recommend using an adjustable foundation.
Every SONU's height is 14 inches, while the width and length dimensions are the same as standard U.S. mattress sizes. The Comfort Channel dimensions describe the negative space in the mattress, while the Support Pillow dimensions describe a single pillow, of the 2 for Twin XL and 4 for Queen, King and Cali King, that are stacked in the Channel.
Twin XL
OVERALL:
38" x 80" x 14"
COMFORT CHANNEL:
30" x 14" x 10"
2 SUPPORT PILLOWS:
28" x 11.5" x 5.2"
Queen
OVERALL:
60" x 80" x 14"
COMFORT CHANNEL:
52" x 14" x 10"
4 SUPPORT PILLOWS:
24" x 11.5" x 5.2"
King
OVERALL:
76" x 80" x 14"
COMFORT CHANNEL:
68" x 14" x 10"
4 SUPPORT PILLOWS:
32" x 11.5" x 5.2"
Cali King
OVERALL:
72" x 84" x 14"
COMFORT CHANNEL:
64" x 14" x 10"
4 SUPPORT PILLOWS:
30" x 11.5" x 5.2"
Split King
OVERALL:
76" x 80" x 14"
2 COMFORT CHANNELS:
30" x 14" x 10"
4 SUPPORT PILLOWS:
28" x 11.5" x 5.2"
All dimensions above are in inches and formatted as follows: Width x Length x Height.
For more details visit our
Size Guide page
.
The SONU comes with a 100 Night Trial, so you can try it at home and decide if it's the right fit for you. If you don't love it, return it within 100 nights.
For more details visit the
100 Night Trial page
.
The SONU is currently only available in the United States.
Designed To
Work Together
The SONU Sleep System
It is finally time to immerse into comfort, and sleep like never before.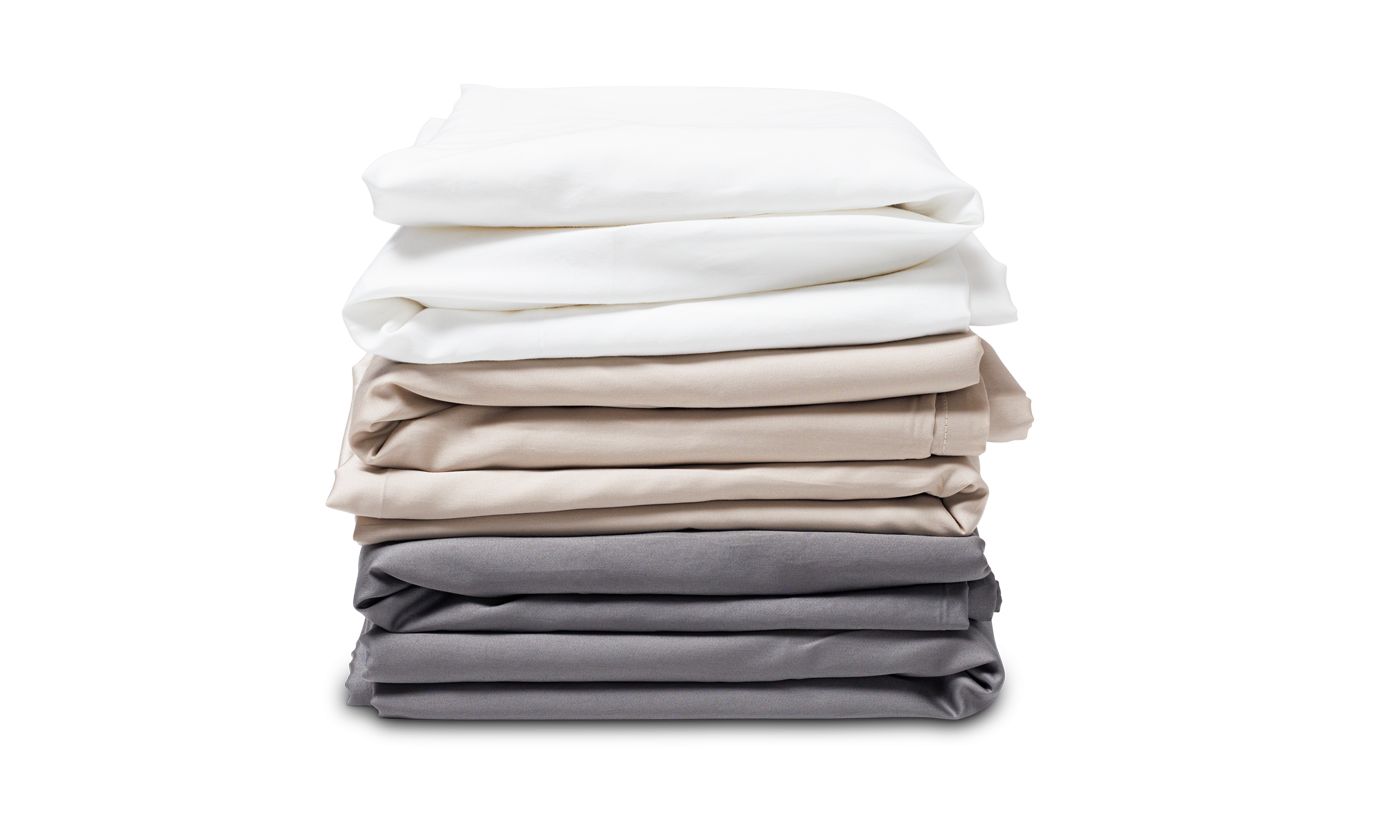 The SONU Sheets
Soft, cooling and sustainable, with the Comfort Channel built in to fit your SONU.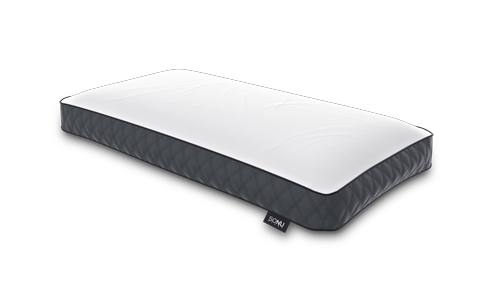 The SONU Top Pillow Deluxe
The perfect amount of support and malleability to complement your SONU.
Try For 100 Nights
If the SONU Sleep System somehow isn't for you, let us know and we'll come and get it.
Free Shipping

In-Home Trial Period

Hassle-Free Returns