100 Nights
To Fall In Love
Try the SONU Sleep System for 100 nights in your own home and finally find the best sleep of your life. We're certain you'll be in awe after immersing yourself in comfort, but if somehow you're not, we'll come back and pick it right up for a refund.
TAKE YOUR PICK
& TAKE YOUR TIME
The trial period includes all SONU mattresses, so find the best size for you and start sleeping better now. It takes a while to adjust to any new mattress, so take your time during this "adjustment period" to experience the SONU System's unique level of comfort for
100 nights.
EASY RETURNS
& FULL REFUND
We're so confident that you'll love your SONU mattress that we offer easy returns for a full refund. Buy a mattress, sleep on it for longer than the break-in period, and if you don't love SONU before your 100th night, we'll send a driver to pick it up. All you pay is a transportation fee.
Trial Period Explained
All new mattresses have break-in periods, and your body needs time to adjust to the new shape and feel of your SONU, while your SONU needs time to mold itself to your unique shape. This is completely normal and referred to as the "adjustment period". Some adjustment periods are longer than others, so we allow 60 days to be sure you have enough time to finally find the best sleep of your life with SONU.
If after the initial 60 nights you don't love your SONU, we'll send a driver to pick up your mattress and donate it to a local charity or recycling center and give you a refund.
HOW IT WORKS
Purchase a SONU Sleep System mattress from SonuSleep.com.
We'll get your order prepared and deliver your mattress, at which time your 100-night trial period begins.
Sleep on your new mattress for at least 60 nights. This is the adjustment period for the mattress and for your body, giving you enough time to adjust to the feel of a new mattress, and the mattress enough time to mold to your unique shape. After this 60-night adjustment period, if you're not happy in the first 100 days of delivery, email us at returns@SonuSleep.com or call us at +1 (844) 444-SONU. Our Customer Service team will work with you to resolve any concerns.
TERMS & CONDITIONS
Offer valid 100 days from date of delivery.
Offer not valid on closeout mattresses, and other non-mattress products.
A transportation fee starting at $99 applies to deliver the used mattress to a local charity or recycling center. If your pick-up location is remote, the fee may increase to as much as $250 so we can pay the driver to make the long trip. (Don't worry, this is rare.)
The trial period cannot be used to return products in order to redeem a current or future promotion, sale or coupon.
Additional restrictions may apply. See full Return Policy and Terms & Conditions.
START YOUR TRIAL
Frequently Asked Questions
Some people adjust to a new mattress faster than others. We want to be sure you have the time to get your best night's sleep, every night. So, when you buy direct from us, we give you 100 nights to try sleeping on your new mattress. Here's how it works:
Buy a Sonu Sleep mattress from us, on our website.
We'll get your order ready and deliver your mattress to your door.
Sleep on your mattress for 60 nights to get used to the amazing comfort and support it offers.
If you're not happy in the first 100 days after your purchase, email or call us. Our Customer Service staff will work with you to answer your questions and resolve your concerns.
If we can't find a way to make you happy, we'll take the mattress back and reimburse your purchase price, less round trip shipping costs.
For full details, see the
Return Policy
.
If you decide that your SONU Sleep Mattress isn't right for you within your trial period, we're happy to help troubleshoot or initiate the return process. Explore our
Return Policy
for directions on initiating your return.
No, you can discard all packing materials.
Depending on state and local regulations, we either donate to a charity or recycle the mattress.
Our mattresses are made-to-order, so the product takes a little more time to get to you (they're not sitting in a warehouse somewhere collecting dust). The mattress, once compressed, will ship directly to your door. We are currently experiencing delays due to COVID-19, so it may take up to two weeks to receive your mattress. You will be emailed a tracking number as soon as your order ships.
Once a package has shipped, you'll receive a FedEx tracking number that you can use to follow your package. Please be aware that delivery may take longer during and after holidays or severe weather conditions. We recommend keeping a close eye on your order's tracking number.
Real Customers,
Real Reviews
Shoppers and their reviews verified by Fera.ai
THE COMPLETE GUIDE
Learn about the reasons we created this unique sleep system, how your old mattress falls short, and the game changing benefits that you'll enjoy every day with a SONU.
Read this informative article and others on our blog,
Comfort & Slumber
, by The SONU Editorial Team.
"The SONU mattress allows for dramatic improvement in ergonomic support, resulting in better sleeping patterns, and an increase in the patient's comfort and overall wellbeing."
- Dr. James Hogan
Chiropractic Physician
Los Angeles, California
Read more about Dr. Hogan and how The SONU Sleep System can help you in the same ways as his patients.
The SONU Comfort Insert fills in one side of the Comfort Channel, making the SONU Sleep System more akin to a flat mattress, but still with give for your shoulders. This versatility can be helpful for many scenarios including couples who sleep differently from one another (e.g. a side sleeper and a back sleeper) and for those who simply prefer less space in the Comfort Channel.
The SONU Sleep System was designed and developed in California, and is manufactured only in the United States - made with the highest quality materials and attention to detail for side sleepers everywhere.
* The SONU Sheets, Support Pillowcases and Mattress Protectors are imported products.
All other SONU products are made in the United States.
Designed To
Work Together
The SONU Sleep System
It is finally time to immerse into comfort, and sleep like never before.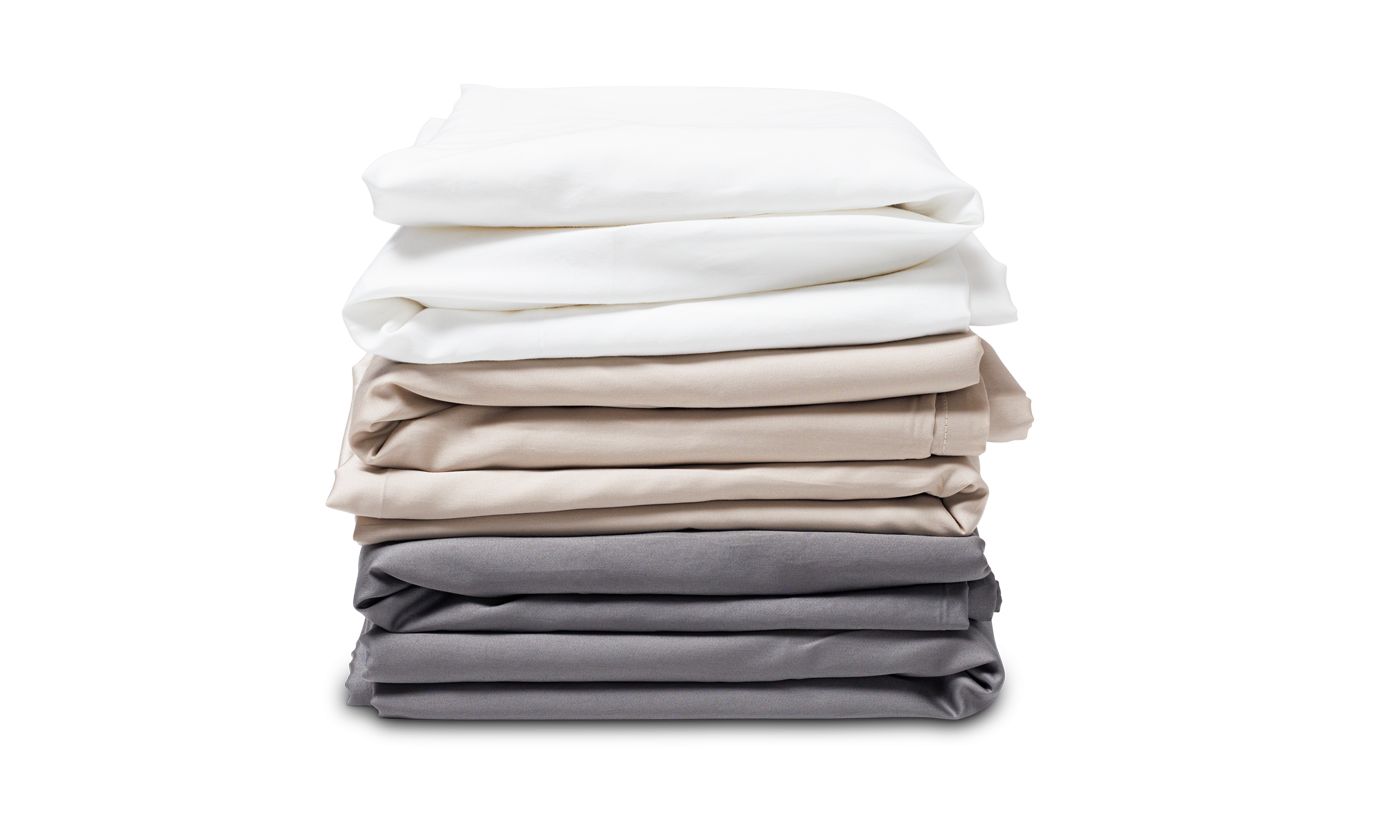 The SONU Sheets
Soft, cooling and sustainable, with the Comfort Channel built in to fit your SONU.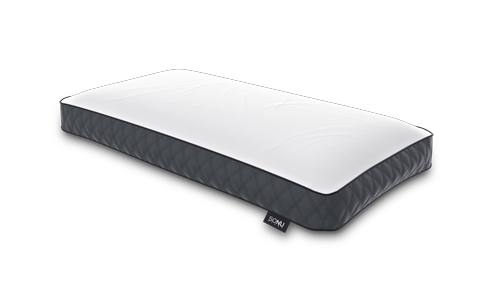 The SONU Top Pillow Deluxe
The perfect amount of support and malleability to complement your SONU.
Try For 100 Nights
If the SONU Sleep System somehow isn't for you, let us know and we'll come and get it.
Free Shipping

In-Home Trial Period

Hassle-Free Returns