Introducing The

SONU Sleep System
THE WORLD'S FIRST MATTRESS DESIGNED FOR SIDE SLEEPERS
Finally allow your arms to rest where they're meant to and give your body the relief it has always needed.
Learn more...
The Comfort Channel
Never before has a mattress enabled sleepers to fully immerse into the bed. The patented Comfort Channel of the SONU Sleep System allows for the full range of motion of arms and shoulders within the mattress, not just on top. Side sleepers benefit from not needing to roll-over to relieve pressure on arms and shoulders constantly, resulting in sound sleep throughout the night. Watch the video...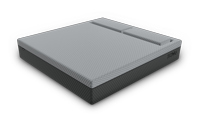 Discover The SONU Sleep System
The Support Pillows
The patented Support Pillows of the SONU mattress are the key to the unique immersive support system. Within each Support Pillow are individual layers particularly engineered to allow the pillow to be laterally malleable while maintaining ideal vertical support. The Support Pillows are designed for a head pillow to be placed on top of them for optimal head support, while allowing space below that your arms have always needed. Learn more about our innovations...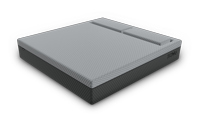 Explore The SONU Sleep System
Performance
Through Comfort
Professional athletes, health and fitness experts alike all rely on their SONUs to improve recovery, breathing and quality of sleep every night. The result is better rejuvenation and performance every day. Watch these featured reviews and see how SONU helps them all in different ways...
The Benefits of Sleeping on a SONU
Give The Gift of
Comfort & Relief
HOLIDAY SALE

+

FREE PILLOWS
$700 OFF
UNTIL CHRISTMAS DAY
SAVE $700 ON THE

SONU SLEEP SYSTEM
Purchasing Is Easier Than Ever
AS LOW AS
AS LOW AS
AS LOW AS
$

0No Money down*

$

84

/mo

For 36 months*
0

%

APR financing*
Time to Sleep
Like Never Before
Watch the videos below to learn how you're about to get the best night's sleep of your life.
Unmatched Side Sleeping Comfort
Game Changing Innovations
The SONU Story
SONU was founded by business partners and friends, Stason Strong and Brad Hall. Stason is an engineer, inventor and serial entrepreneur with a meticulous eye for design, while Brad Hall is a CEO and business guru with a background in the medical field and a talented mind for efficiency. The two, with their complementary skill sets, have formed multiple successful businesses together, and both have always taken note of their quality of sleep and the immediate effects it has on their creativity, productivity and overall performance during the business day, as well as their general happiness, liveliness and physical health. Stason and Brad determined that in order to more thoroughly conquer all of their goals, they needed to attain consistent and fully rejuvenating, top quality sleep. SONU was born...
"The world has been sleeping on flat beds for centuries, but the human body is not flat..."
"It is now time for
a change."
MORE OF OUR STORY
Real Customers,
Real Reviews
Shoppers and their reviews verified by Fera.ai
THE COMPLETE GUIDE
Learn about the reasons we created this unique sleep system, how your old mattress falls short, and the game changing benefits that you'll enjoy every day with a SONU.
Read this informative article and others on our blog,
Comfort & Slumber
, by The SONU Editorial Team.
"The SONU mattress allows for dramatic improvement in ergonomic support, resulting in better sleeping patterns, and an increase in the patient's comfort and overall wellbeing."
- Dr. James Hogan
Chiropractic Physician
Los Angeles, California
Read more about Dr. Hogan and how The SONU Sleep System can help you in the same ways as his patients.
The SONU Comfort Insert fills in one side of the Comfort Channel, making the SONU Sleep System more akin to a flat mattress, but still with give for your shoulders. This versatility can be helpful for many scenarios including couples who sleep differently from one another (e.g. a side sleeper and a back sleeper) and for those who simply prefer less space in the Comfort Channel.
The SONU Sleep System was designed and developed in California, and is manufactured only in the United States - made with the highest quality materials and attention to detail for side sleepers everywhere.
* The SONU Sheets, Support Pillowcases and Mattress Protectors are imported products.
All other SONU products are made in the United States.
Designed To
Work Together
The SONU Sleep System
Hybrid
It is finally time to immerse into comfort, and sleep like never before.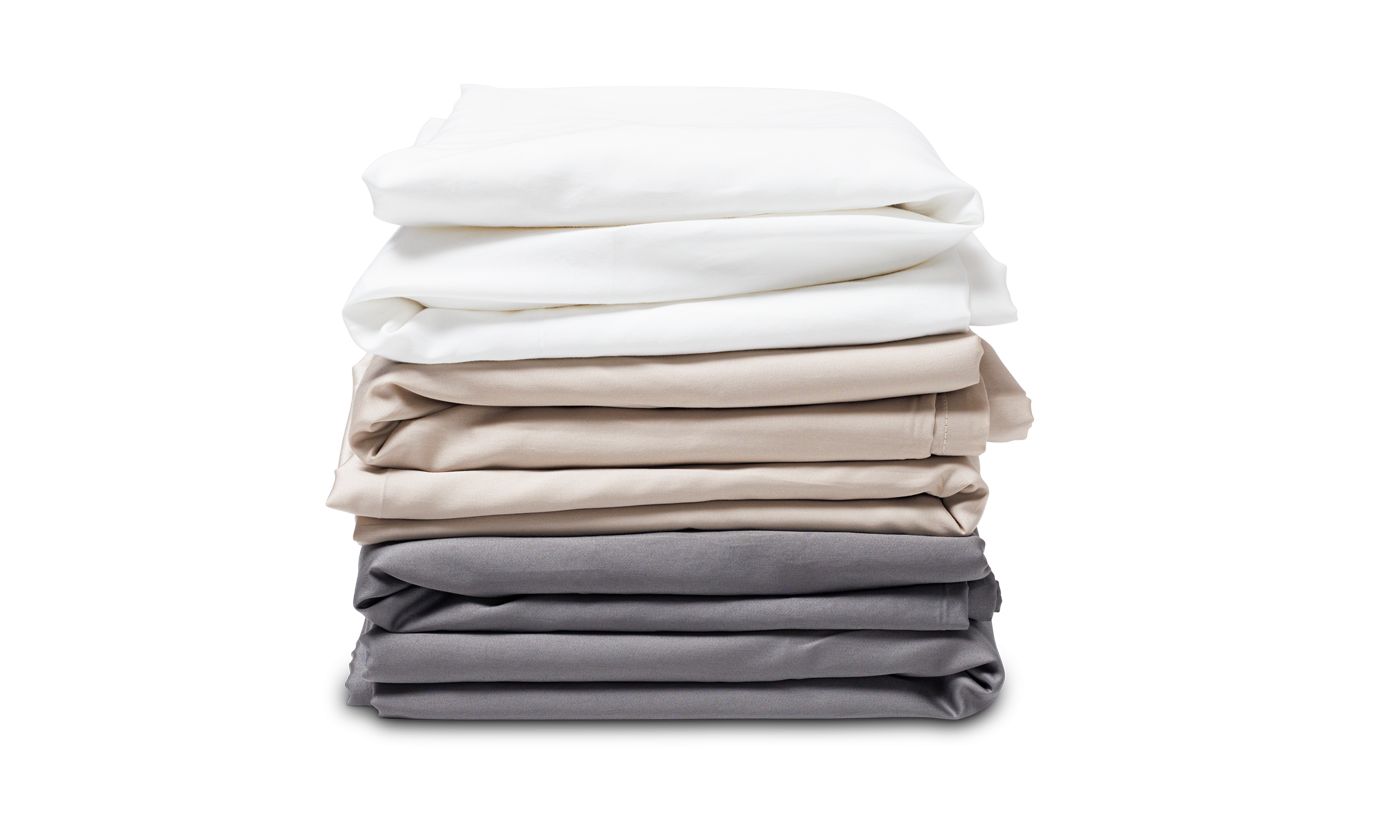 The SONU Sheets
Soft, cooling and sustainable, with the Comfort Channel built in to fit your SONU.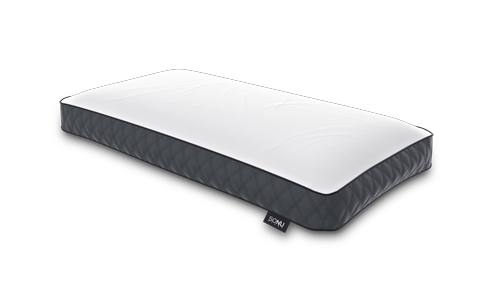 The SONU Top Pillow Deluxe
The perfect amount of support and malleability to complement your SONU.
Questions?
We're here to help. Chat, email or call us.
Chat with Us
We're available by phone and chat,
Monday - Friday: 9am to 6pm PST,
Saturday - Sunday: 12pm to 4pm PST.
Try For 100 Nights
If the SONU Sleep System somehow isn't for you, let us know and we'll come and get it.
Free Shipping

In-Home Trial Period

Hassle-Free Returns